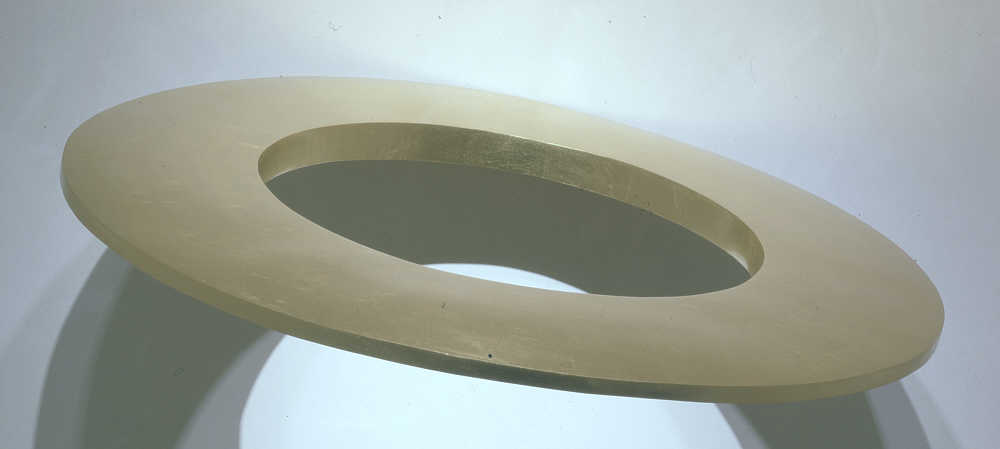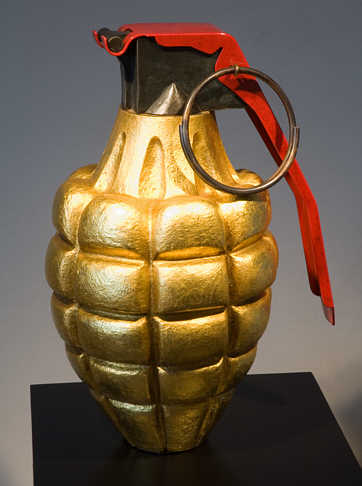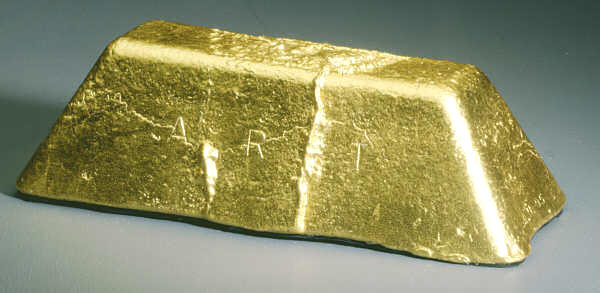 Martin Cary Horowitz - Master Gilder and Fine Artist
Santa Fe artist Martin Horowitz uses gold, the Earth's most precious metal, as his medium and also the palette for his stunning relief sculpture and gold "paintings". Traditionally trained in the Renaissance water gilding process, Horowitz has translated this age old artistic medium into the contemporary minimalist language of form, creating beautiful golden wall pieces vibrant with their own internal energy, that subtly reflect external movement and color.
As one of America's most renowned gilders, Horowitz's credentials and experience as master gilder and artist are as impeccable as they are diverse. In addition to creating his artwork for over thirty years, Horowitz has lectured and taught in his field, worked as a master framemaker for some of the world's most well-respected institutions, participated in the creation and installation of monumental outdoor gilded sculpture and applied his vast knowledge of gilding to enhancing ornamental architectural structures. He has introduced numerous technical innovations in gilding, incorporating new methods and materials into this ancient artistic tradition.
"All gilding has to do with the surface beneath", says Horowitz. The gilder traditionally uses clay, gesso, fine woods, and dyes to color the clay, all bound by rabbit skin glue to prepare a surface to accept the gold leaf, which is only 1/250,000" thick. "The medium for oil painters is pigment bound by polymer. For me, it's clay, gesso and wood bound by rabbit skin glue. The different karats of gold leaf, 22, 18, 16, 12, and the obscure amalgamations such as moon gold constitute my palette." Horowitz has also discovered new technologies whereby he can water gild on copper, galvanized and rolled steel, brass and polystyrene. In this way Horowitz has brought the 500 year old European tradition of water gilding into the modern technological age.
Horowitz, who attended New York's School of the Visual Arts in the early seventies, was profoundly influenced by the Minimalist movement then prominent, and his art pays homage to Mark Rothko and Donald Judd with its visual simplicity and serene power. His new works, such as "Galisteo Landscape", demonstrate that his six years living in New Mexico have transformed his artistic vision and added a softer element to the work. These new pieces are evocative of the wide open spaces and stark beauty of the Southwestern desert landscape, though not literal representations. They capture the feeling of the land that draws people here, for introspection and the natural spectacle.
His untitled relief sculpture seems to float on the wall and the initial metallic severity of the gold leaf surface for the viewer is quickly dissolved when the viewer moves. One becomes aware of the forms only from slightly different viewing angles, and one experiences the pieces differently, due to the reflection of light from the gold itself and the surface's incidental absorption of color. Ultimately, the perception of Horowitz's work evolves into a visual dance of light highlighted by the rich gold field and the artist's intention and attention to presentation.